No Boundaries - Fox Reality Channel, the WB, Sony Television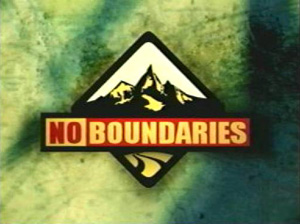 The NO BOUNDARIES expedition features 15 participants as they make their way to the Arctic Circle on a 30-day journey through spectacular wilderness that demands teamwork, leadership and sheer determination. Ultimately, only the most resourceful leader will win the Grand prize of $100,000 cash and a Ford Explorer. Troy Hartman, a world-ranked skysurfer, X-Games champion and host of MTV's "Senseless Acts of Video," hosts.
Their journey includes travel by train, commercial fishing boat, seaplane, racing yacht and llama. To claim the prize, they have to rock climb; traverse raging river waters in canoes, rafts and kayaks; rappel down jagged cliffs into caves; mountain bike; cross river canyons suspended by cables; hike along the ocean coastline; bushwhack through dense forests and traverse a crevasse-filled glacier.