July 14th, 2010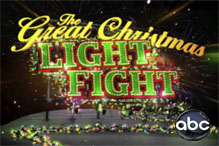 BCF Announces                            PROJECT FIRELIGHT
Jim Jusko will lead BCF's new initiative to transform digital healthcare media via first-person, patient-led video content that empowers, inspires and drives better health outcomes.
"GREAT CHRISTMAS LIGHT FIGHT"
Season 7 of ABC's "GLCF" premieres in December!  Connell serves as EP and Showrunner for the Fremantle/ABC series.  Produced in association with Base Camp Films, the hit show has become a holiday television tradition.
BCF DEVELOPS START-UP COMPETITION FOR SONY.
Jim Jusko and Brady Connell have been tapped by Sony Pictures Television to develop a groundbreaking entrepreneurship competition in association with the Hult Prize Foundation.  The series will award $1 million to the team that develops the best start-up company to address a global need.
BCF DEVELOPS COMPETITION SERIES FOR CHINA.
Jim Jusko recently served as Executive Producer developing one of the most ambitious competition-elimination reality series ever planned for Chinese Television.